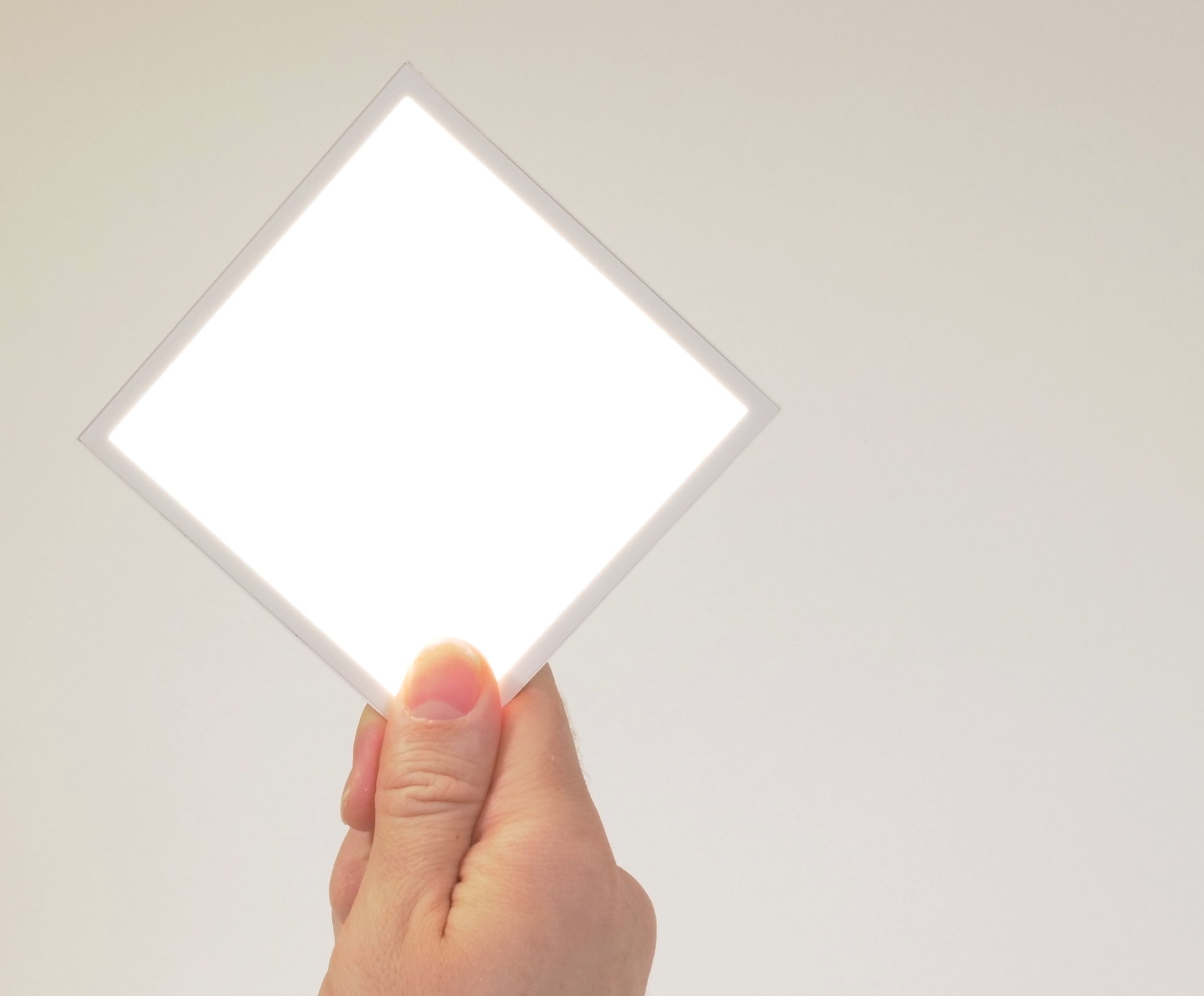 Hikari SQ:
the ultra-thin LED light source.
Why choose between form or function when you can have both? Inspired by advanced smartphone display technology and a determination to deliver a commercially viable and functional ultra-thin lighting product, we created Hikari SQ: the ultra-thin light source with the performance, manufacturing and commercial advantages of LED.
Inspired by advanced smartphone displays.
Just 3.2mm thin and weighing only 35g, each Hikari SQ module emits up to 450lm of low-glare, CRI 93 light. No additional heat sink or optics are required and it is compatible with standard LED drivers and DALI dimming.
Explore the possibilities of ultra-thin lighting design.
Hikari SQ delivers maximum creative freedom for a new generation of decorative and architectural lighting designs. View the full range in our online webstore or order a developer kit to experiment with your own designs.
Experience ultra-thin. Experience Hikari SQ by Lightly Technologies.
Hikari SQ Technical Specifications
mechanical
dimensions 100x100mm
thickness 3.2mm
bezel width 5.0mm
Tc point 45ºC (nom)
finish matte white
wiring flying leads, corner
installation clips, adhesive film
optical
light output 300lm (nom), 450lm (max)
colour temp 2700K, 3000K, 4000K
CRI 93
efficacy 88lm/W (nom 3000K)
lifetime 60,000hrs (L80B50)
beam angle 110º
uniformity 90%
electrical
power 3.7W
voltage 14.3V
current 260mA
LED driver constant current
circuit series or parallel
dimmable yes
LED Lumileds